The I Just Filed an Oregon Workers' Compensation Claim and Need to Know Where I Stand Guide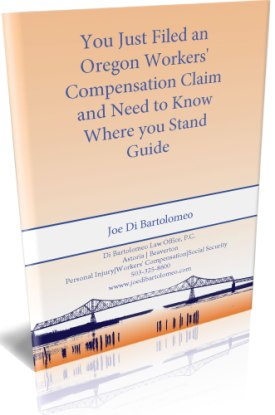 When you file an Oregon Workers' Compensation claim, an insurance company decides whether it wants to approve your claim and cover medical and disability benefits, or deny the claim, pay nothing, and hope you don't know your rights.
If you want to give yourself the best possible chance of getting the benefits you deserve, this guide will help.
Our mission is to help you avoid the fatal mistakes so many honest injured workers make by helping you know where you stand.
To avoid these fatal mistakes fill out the form below to download our free guide today.
And don't worry. This submission is confidential, and we do not share your information with anyone else.