Navigating the Oregon Workers' Compensation Maze: Answers to Your Most Common Questions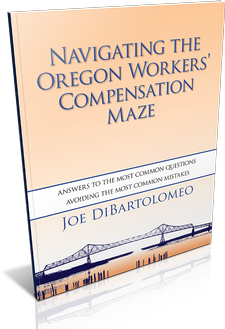 Our Oregon Workers' Compensation book provides basic but essential information to help you understand your Workers' Compensation claim. You will also learn how to avoid the most common mistakes that can leave you without important benefits.
This free report answers questions such as:
What Benefits Are Available?
Where Else Can You Get Help?
What Is the Deferred Status Period?
What Is A Current Combined Condition Denial?
What is an MCO?
Important Information: Oregon Workers' Compensation law is changing all the time. Every month, the Workers' Compensation Board issues new decisions, and the Court of Appeals and Supreme Court often weigh in on important issues that affect your rights as an injured worker. Our book is a great start, but be sure to check out our news stories, blogs and articles to find out where you stand with your claim.
Workers' Compensation in Oregon is complicated and insurance adjusters do this every day. You do not. This book will level the playing field, or at least tell you where the playing field is. Get your free PDF by completing the short form below.